Middle East College offers you more than just a traditional learning environment.
In its quest to achieve its goals and objectives, the college has developed a set of learner attributes that are embedded in its curriculum and aligned to the programme and module learning outcomes. In addition to the subject or domain-specific skills acquired through each programme, students also get an opportunity to develop generic competencies that lead to the holistic development and enhanced employability.
Learner Attributes
Professional competence

Communication skills

Domain knowledge and research skills

Digital competence

Ethical awareness and practice

Intercultural competence

Leadership and teamwork skills

Community engagement

Lifelong learning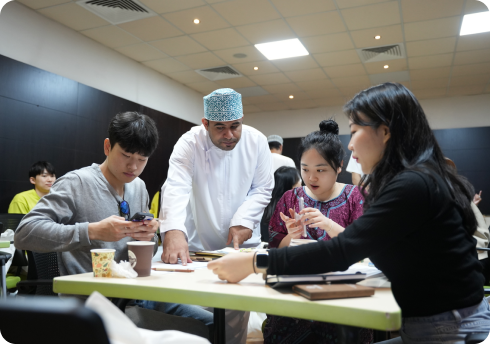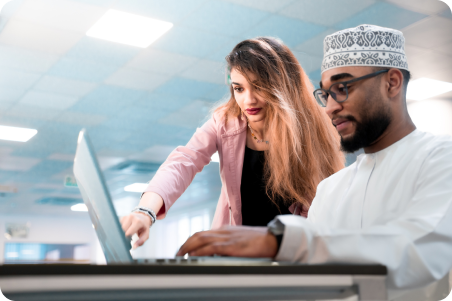 The teaching and learning systems at MEC focus on producing employable graduates who are not only knowledgeable in their field of study, but are also forward-thinking, creative, and responsible members of society. A wide spectrum of teaching and learning methods are applied to create an active and research-based learning environment. These include but are not limited to lectures, case study analyses, practical workgroup discussions, as well as industrial visits, promoting student-led deep learning. The curriculum is delivered with an emphasis on skill development and collaboration at the certificate and diploma levels, and on problem-solving and critical thinking skills at the bachelor's level.
Technology-enhanced learning is an integral feature of course delivery supported by well-equipped laboratories and classrooms to facilitate the use of technology in learning. The assessment and feedback cycles are a powerful and central aspect of students' learning and development. MEC ensures that its assessment systems are inclusive, equitable and manageable and the feedback enables the students to reflect on their work in a timely way. Additional learning support is provided by the Student Success Centre through different mechanisms such as peer tutoring, counselling services, and workshops to enhance life skills. The quality assurance processes at MEC helps in ensuring that the teaching quality is of appropriate standards. Classroom observations, gathering feedback from students followed by effective action plans and rigorous internal and external moderation processes are some of the mechanisms adopted that ensure that assessment and evaluation are in compliance with the set standards. Faculty members are encouraged to come up with innovative practices in teaching and learning, to harness creativity and enhance the student experience.