Discover
Explore Programmes
& Courses

Discover the smooth transfer procedures to join MEC

We see the big picture and can push the boundaries. Let's work together to make a difference.
Ignite your path to a fulfilling career with
MEC's Top Class Academic Programmes
MEC is the top choice among preferred private higher
education institutions in Oman for industry job recruitment.
(Oman Economic Review, 2023)
Our graduates are renowned for their exceptional employability skills, comprehensive
domain knowledge, and adeptness in 21st-century competencies.
Top reasons why Students love MEC
Industry-Focused
Academic Programmes

MEC offers programmes tailored to meet industry demands, ensuring students gain the skills and knowledge needed to excel in their chosen fields.

Innovative Teaching
and Learning

Experience a modern and technology-driven approach to education, where creativity, critical thinking, and practical application are fostered to shape future leaders.

Preferred Choice for
Industry Recruiters

MEC stands as one of the top picks among job recruiters, with our graduates being highly sought after for their expertise, making them prime candidates for career opportunities.

Vibrant and
Multicultural Campus

Immerse yourself in a lively and diverse campus environment that celebrates different cultures, fostering a rich tapestry of perspectives and experiences.

Exceptional
Student Services

MEC provides comprehensive support services, ensuring students receive the guidance and assistance they need to thrive academically and personally.

Global
Opportunities

Explore a world of possibilities through MEC's global partnerships and opportunities, empowering students to expand their horizons and gain a global perspective.
MEC Experience
Discover your inner genius through our exceptional MEC Student Experience.
Vibrant Campus Life
Discover Your Passion at MEC Campus
Join over 700 extracurricular and co-curricular activities at MEC Campus to build a better character, showcase
your talent, and improve your personality.
Cultural Activities
Experience diverse cultures and foster a sense
of community at MEC Campus with an array of
cultural events.
Sports & Fitness
Stay fit and active with indoor multi-sports
area and facilities for football, volley ball,
tennis, and badminton.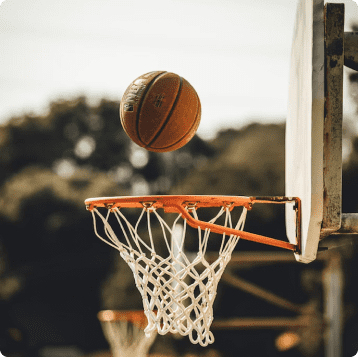 MEC Campus
Providing a unique, rich, and rewarding experience to students is always on top of our agenda. The infrastructure developed at
Middle East College aims to provide the very best in the student experience.
Al Khalil building

AKH

Al-Khwarizmi building

AKZ

Ibn Rushd building

IBR

Ibn Khaldūn building

IBK

MEC Student Hub

Student Hub

MEC Plaza

Plaza
Alumni Engagement
INSPIRE THE NEXT
GENERATION & LIFE-LONG
SUPPORT FOR OUR ALUMNI
Sports Gathering

Alumni Café

Community Outreach Projects

Annual Alumni Gathering

Workshops
Stories & Insights

A Memorable Experience Coming to an End!

My journey at MEC has almost came to an end! The experience of studying in the Sultanate of Oman is a remarkable one.My journey at MEC has almost came to an end! The experience of studying in the Sultanate of Oman is a remarkable one.

succes– stories

From Classroom to Career How Middle East College's Learning opportunities and Career Support helped me land my dream career
Student Voices
How MEC shaped my Future?
Najla Al Balushi
Why we love Mechanical Engineering?
Usama Al Sinawi and Afrin
Innovation for Sustainability
Ibrahim Albalushi
How the MBA experience helped me grow professionally?
Hind Al Balushi
An experience of a Lifetime
Hana Ossama Nabil Ahmed
My first experience at MEC
Hannaneh Mehdi Rassouli
My final year project helped upgrade my Archiving career
AbdulRahman Al Balushi
How MEC helped me land a career?
Uzair Al Zadjali, a Logistics Management Graduate
I supercharged my employability skills at MEC
Turkiya Al Nasri
Collaborations with Top Universities,
Professional Bodies and Industry Leaders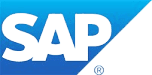 Careers at Middle East College
Explore the rewarding career opportunities at Middle East College and be a part of our transformative journey. Together, let us make a lasting impact on the educational landscape and empower individuals to thrive in the world of work.